Pianifico, progetto e realizzo soluzioni informatiche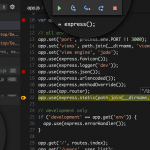 Sviluppo software web enterprise, service oriented, focalizzato su tecnologie microsoft e opensource. Realizzazione di siti web, soluzioni e-commerce e app per dispositivi mobile e embedded.

Corsi di formazione, Training on the job, Application lifecycle management best practices per il vostro Team di sviluppo.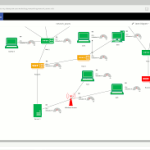 Sistemi enterprise, Middleware solutions e system integration, Cloud /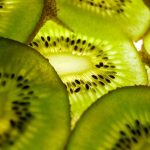 Web Marketing / SEO / SEM
Campagne pubblicitarie, Banner, Remarketing, Retargeting, Mini-siti, Newsletter, Direct email marketing. Gestione Social Networks, Ricerche & "insight", Strategie, Consulenza, Programmi di affiliation (like, follow, pint), Monitoraggio e reportistica. Miglioramento della visibilità ed aumento delle visite, Competitività e qualità Keywords, Strategie, Analisi Keywords, Ottimizzazione motori di ricerca
Check out this cool parallax scrolling effect. Plus, you can change the background image.
oltre a fantasia e creatività, è essenziale che ci siano competenze
Non esistono tecnologie buone o cattive, tutto sta nell'utilizzo che ne facciamo
La Acortech e' una azienda specializzata nella progettazione e realizzazione di software e soluzioni informatiche per le PMI.

Supportiamo il cliente in tutte le fasi di gestione del progetto a partire dalla analisi delle esigenze fino alla realizzazione e al servizio di manutenzione ed evoluzione successivi.

Forti della nostra esperienza decennale, offriamo consulenza specifica su migrazione / aggiornamento / system integration di sistemi complessi.

Effettuiamo analisi di Quality Assurance, Bug hunting , tutoraggio sull'adozione di best practices e miglioramento del prodotto software, consigliando tecniche di refactory e metodologie di lavoro agile consolidate.

Ci occupiamo di formazione e crescita nel know-how del personale organizzando corsi e training on the job.


Get testimonials from your clients and then display them here.
Marco has the ability to add a Web standards focused approach, including accessibility issues, to his already strong skills. He simply "sniffs" problems to give them a solution, brilliantly using both intuition and deep knowledge of several frameworks and their related customization for Web apps. The results are excellent, also because of his motivated and very collaborative character.

Marco is always professional and knowledgeable. He's saved our company time and money by staying on top of new developments in the field, including lower-cost technologies that are right for our needs.

Marco impress me for his knowledge and the professional level. Quality of the project is one of his mission. It is a pleasure work with him.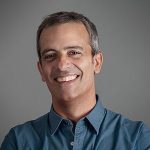 Use these ribbons to display calls to action mid-page.
Big and mobile-optimized contact form integrated. All fields are customizable.